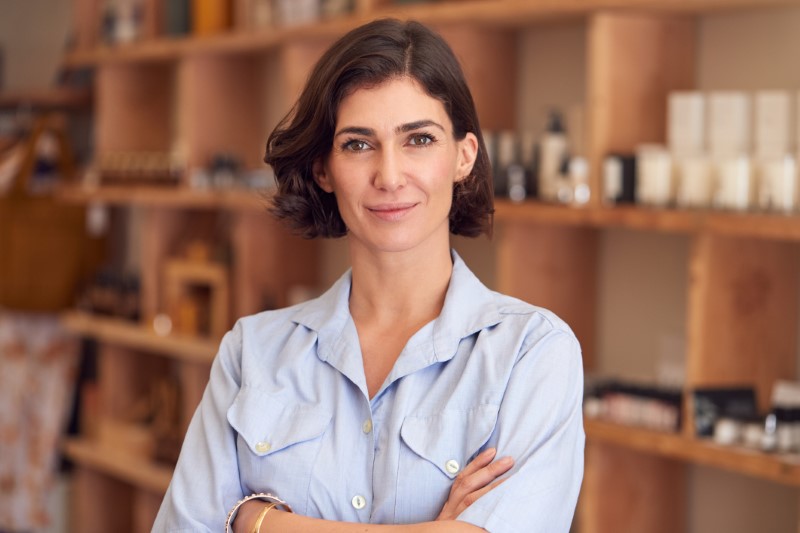 "It took me a while to find a reliable and responsive agency to answer some of my rather complicated questions regarding inheritance and tax issues. After less than satisfactory tries at two other Dutch agencies, I was delighted to find Expat Pension Holland. Right from the start Patrick and Emma both displayed a rare combination of openness, professionalism, efficiency and expertise. I was especially impressed by Patrick's good cheer during an extended email exchange concerning successive fine points that arose for me as afterthoughts beyond my initial questions, after the already great initial advice that he had provided."
Piet Hut / Professor emeritus / Institute for Advanced Study/ Princeton, USA
"Patrick provided invaluable guidance for our estate planning. His expertise, personalized approach, and exceptional communication made the process smooth and reassuring. Thanks to his help, we are now confident in our estate planning strategy. Very highly recommended!"
Katherine Marcoux / Central Data Steward at Radboud University / Nijmegen
"Tremendous service from first point of contact throughout all communication. I have been trying to find a company to assist me, as a UK citizen, to finalise all administration to initiate my Dutch pension. Expat Pension led by Patrick and ably supported by Emma have been exceptional. I thoroughly recommend them."
Ronald Greenwood / Retired Global Director at Nike / Scotland
"Very professional, thorough, clear and to the point. Super glad of their work!!"
Valerio di Caprio / Global VP P&L at Centrient / Milano Italy
"Having worked across many countries and companies has resulted in a multitude of pension plans which was becoming overwhelming for me to ensure they were all invested and consolidated in the best possible way. Patrick and Emma have been absolutely fantastic to work with to ensure a proper overview. Their detailed advice has been to my benefit and their service minded approach is top notch. I highly reccomend their services to anyone who has a very international career and wants to reduce complexity around multiple pension claims."
Julie Lenzner / SVP Head of Communications at VTTI B.V. / Den Haag
"Patrick Donders at EPH demonstrates the highest quality of services a client could ask for. Beyond having very quick response times, the company invests a lot of time in executing cases in a very professional manner- analyzing situations meticulously; ensuring strong communication throughout the process (e.g. following-up with specific and detailed updates accordingly so the client is always kept in the loop). I really appreciate their "pristine" way of doing things overall; and the fact that they can solve your case(s) in both an ethical, and cost-effective manner."
Lorraine Ho / Professional Services / BC Canada
"Superb service. Considered, impartial, honest and accurate with great attention to detail. Patrick clearly lays out the options and empowers you to take the decisions."
David Cameron / Head Aviation Services at Shell / Nigeria
"Patrick is a tremendous professional! He helped me get my pension situation in order last autumn and I am so very grateful. My schedule made it hard for me to send Patrick the information he needed; and he patiently sent reminders and then offered to come to my home and gather the information/fill out the profile together! He connected with my US-financial advisor in order to get the clearest pictures of my finances and made really smart recommendations. Then, when my employer said the "retroactive contributions" we were seeking were not possible, Patrick arranged a call with the HR team to explain how it was possible and that he'd already consulted with the private pension firm how to do it...the end result is that my Dutch retirement plan is in fine shape and Patrick was tireless and brilliant in making it happen! Forever grateful for your persistence and patience!"
Mary-Kathryn 'MK' Kennedy / Vice-President of Production Europe at Netflix / Amsterdam
"I am happy with the service provided by Patrick which was professional and diligent. I especially appreciated the ability to follow up by phone and email to clarify points and close out loose ends.
I would use the service again and would recommend it to colleagues."
C.P. / Shell / Brunei
"When setting up a legal entity for RHI Magnesita in The Netherlands, we needed an external provider to support us with international executive pension relocation and compensation. For this matter we engaged with Patrick Donders of Expat Pension Holland.
During this intensive project, we have got to know Patrick as an accurate and knowledgeable advisor who was able to address all interests of both the company and the executives in an objective and fair manner. The project has been finalized in a successful manner in view of both the company and the executives.
Therefore we can recommend Patrick for international corporate pension consultancy."
RHI Magnesita/Ditte Riis, Regional HR Business Partner The Netherlands & Nordics/Rotterdam
"5 out of 5 for pension consultancy. Patrick Donders provided really excellent service. He was clear and efficient in his communication. His analysis and advice regarding my international pension was to the point, comprehensive and thorough. Overall I am very pleased and believe this was money well spent for professional advice."
James Schofield / Senior Consultant at GlobalTrustWorks / Amstelveen
"5 out of 5 for pension consultancy: Competent, neutral and timely advice."
Prof. Philipp Köllinger / VU - DeSci Labs Netherlands B.V. / Amsterdam
"Recommended through a friend. Fast processing, sensible and pragmatic advice and excellent after-sales."
Eric-Joost Ernst / Partner at Bencis Capital Partners BV / Amsterdam
"I highly recommend Patrick. He is extremely helpful, very knowledgeable in his field and an excellent communicator. If you are looking for assistance with managing your international pension portfolio Patrick will certainly be able to offer valuable assistance."
Sarah Hughes/Director EMEA/Google
"Extremely professional yet personal approach. Very impressive with high degree of knowledge in the complex world of pensions as well as taxation implications. Very highly recommended!"
Monique Nooy/Retired Professional/The Haque
"Patricks' review of our pensions, in 3 different continents, was very thorough. Very impressed with his professionalism and knowledge. He provided detailed insight of where we are now, as well as recommendations moving forward to ensure we maximise our investments. He provides an exceptional service. We look forward to continuing to work with Patrick and can highly recommend his services."
Daniel Milliken/VP Global Marketing & Strategy/Philips
"I just completed my initial engagement with Patrick and received a thorough assessment of my current investments and future financial plans with helpful next steps to consider as a US expat in Amsterdam.
I truly appreciated his warmth and responsiveness, not to mention his patience with my busy schedule.
Patrick clearly values long-term relationships with his clients and I'll look forward to working with him in the years to come!"
Stephanie Resnick / Senior Manager Circular Economy and Transformation / Philips
"Patrick's advice has enormously helped me getting some clarity about my pension situation, as I have moved a lot in the recent past and have a pension history spread across four countries. He offers a perspective which is focused on the sole interest of his clients, which helps focusing on costs and tax planning."
Roberto Rossi/Global HR Business Partner/ING
"It was a great experience and eyeopener to work with Patrick on our pensions. Patrick provided great insights on the connections between tax and pension systems across multiple countries. It was an eyeopener to experience the tax benefits associated with pension investments. Patrick also highlighted the value of switching between pensions for the hope of better returns in the future. Following his detailed action plan for my wife and me, we have clarity on how we can maximize our pensions across three countries. Apart of his professional financial, pension and tax expertise really appreciated his friendly attitude and flexible service. Looking forward to continuing working with Patrick."
Gabor Purman MD/MBA / Director/NexGen Healthcare/London
"I would like to make a both a personal and professional recommendation for Patrick Donders' services. Patrick has not only given me valuable advice, but has helped so much through each step of the way in arranging all my pensions within the Netherlands, and overseas in The UK and Spain. His attention to detail and ability to keep me continuously informed has been outstanding. He is a true professional, hard working and a very nice person to deal with. I can not speak highly enough of him personaly, and of his skills and services. Therefore, I would highly recommend Patrick to any individual or company if they have any type of pension requirements."
Gary Atkins/Business Development Director - Healthcare & Medical/Murata Electronics Europe BV
"Patrick provided a thorough and detailed review of my UK and Dutch pensions. His advice was clear and simple, and he was always on hand to answer follow up questions and talk me through things that I didn't understand. He was patient, friendly and had a ready sense of humor, which made the whole experience of working with him positive and enjoyable. Would highly recommend! "
Sally-Anne Underwood/Global Executive Recruiting Lead/McKinsey
"Expat Pension Holland, or in particular Patrick Donders came recommended to me through my tax advisor. This recommendation did not disappoint and the help I received from EPH exceeded my expectations. I am glad to have contacted EPH with my relatively complicated pension situation. Not only was the service I received professional and efficient, Patrick has helped avoid a potentially costly and negative situation.
Patrick is a passionate, knowledgable professional which is reflected by the excellent customer service and quality of work delivered. I highly recommend working with EPH to anyone with a pension situation that requires careful consideration or just a simple check-up."
Linde Van Goethem/ABN AMRO Corporate
"We were referred to Patrick Donders of Expat Pension Holland for help with planning our financial future in the context of an upcoming relocation to the Netherlands. As academics, we have been fortunate to work in a number of international locations — so our pension situation is complex — but our income is relatively modest compared to the stereotypical international corporate executive. Patrick was sympathetic to our situation and provided a comprehensive report and advice for a fair price. He was a pleasure to work with, with clear communication throughout."
John Swinbank Phd. Astrofysics at University of Washington/Seattle & Daniela Huppenkothen Phd. Astrofysics at University of Washington/Seattle
"5 out of 5 for personal service and efficient communication."
Jose Caballero Jimenez/Researcher/Philips/London
"As an American who is accustomed to a customer focused culture, the level of attention and customer service Patrick gives cannot be rivaled here in The Netherlands. He is extremely quick, detailed, clear, and friendly! His help has put my wife and I at ease, allowing us to focus on other aspects of settling abroad. Dank U wel Patrick and team!"
Ryan McGuire/QA Analist/The Netherlands
"Patrick and his firm have been exceptional... We've been working together for the past three months.

He took the time to walk me through the NL Tax & Customs Administration processes and has worked closely with me to assure I understood each step in the process, each NL form required and he even reached out to my NL Insurance/Annuity company on my behalf. He's very knowledgeable, a perfectionist, provided me with tremendous value, given me peace of mind and he's earned my trust

I would recommend Patrick and Expat Pension Holland to anyone who needs help navigating the NL Tax, Pension and Annuity process."
Steve Marsh/Director at Intraway/Georgia USA
"Patrick is a highly dedicated professional with a very personal approach to his clients. I was impressed by his immediate respond to my needs and the time he spent giving me a crash course in the world of investments and private pensions, of which I had absolutely no previous knowledge. As an expat, moving to different countries, I am in constant need of advice on such issues from trusted sources. And Patrick is indeed the person to trust."
Sofia Frantzi/Research Consultant at Vrije Universiteit VU Amsterdam/ FAO Rome